Welcome to Valentine's World
Breed: Welsh Pony  Height: 12.2 hands | Color: Chestnut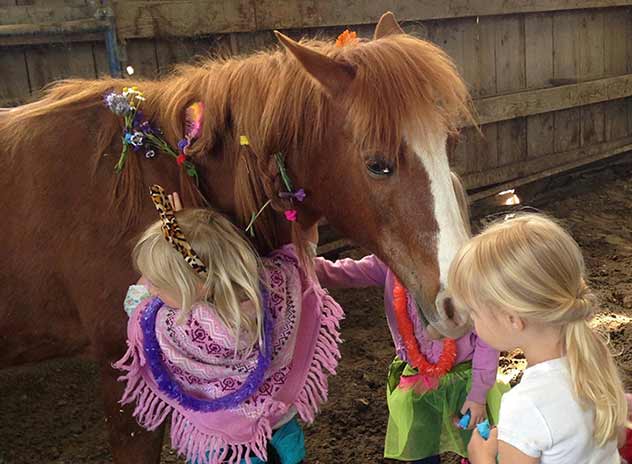 Valentine is a Welsh pony. Welsh ponies are known for being hardy, sure-footed and intelligent. In addition to all of these traits, Valentine is extremely kind and caring.
Valentine has a relatively light schedule these days, but she still wins trail competitions and helps Huey round up the cows on the ranch.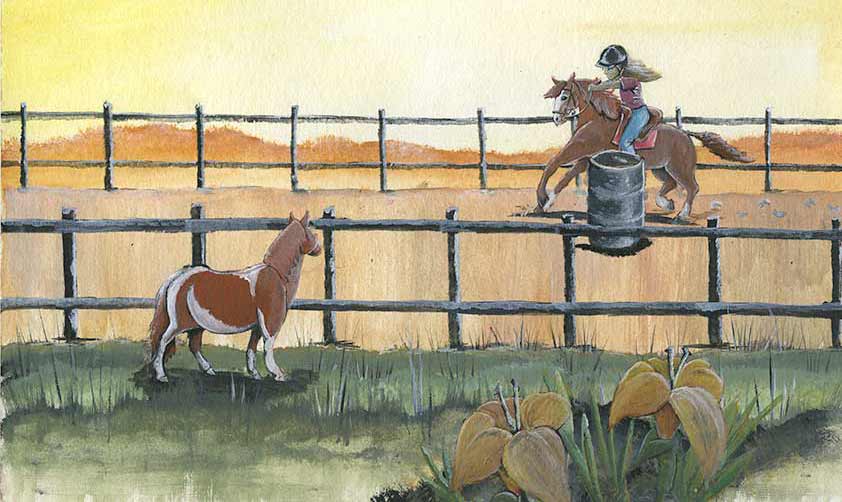 Valentine has helped many, many children learn how to ride and take care of ponies.
She's done just about everything: dressage, jumping, barrel racing, pole bending, and so much more!
Valentine Really Likes Spending Time With Kids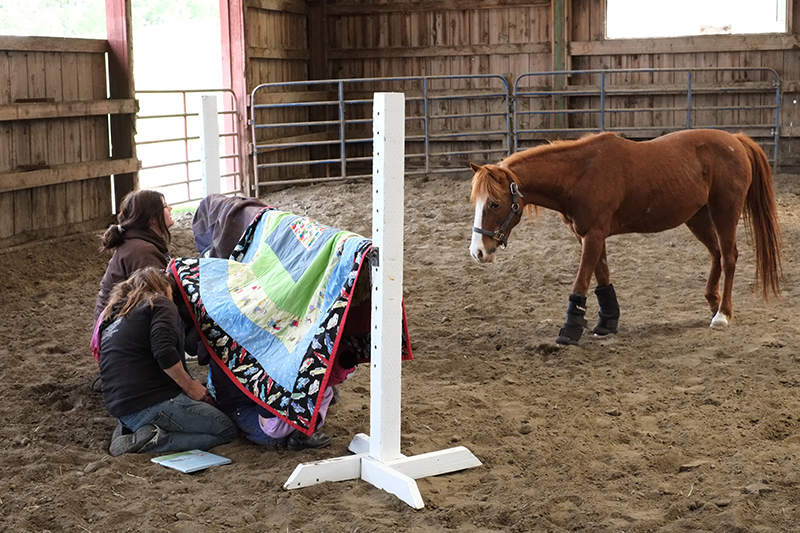 She likes hide and seek.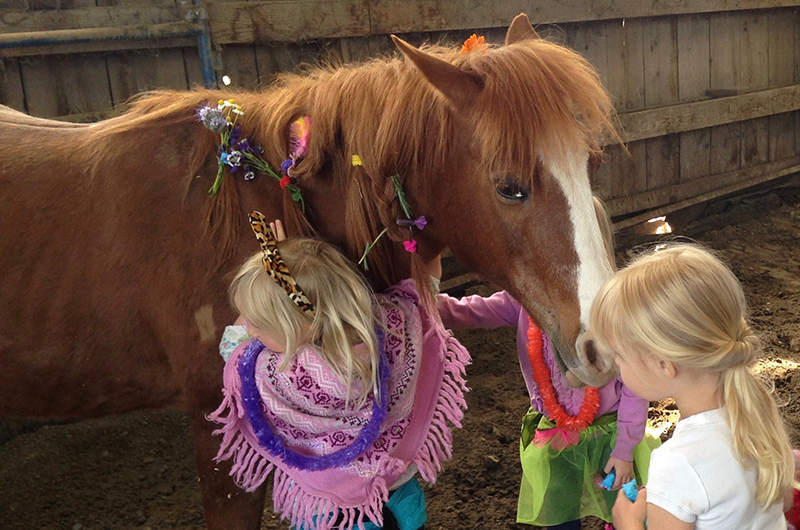 She like hugs.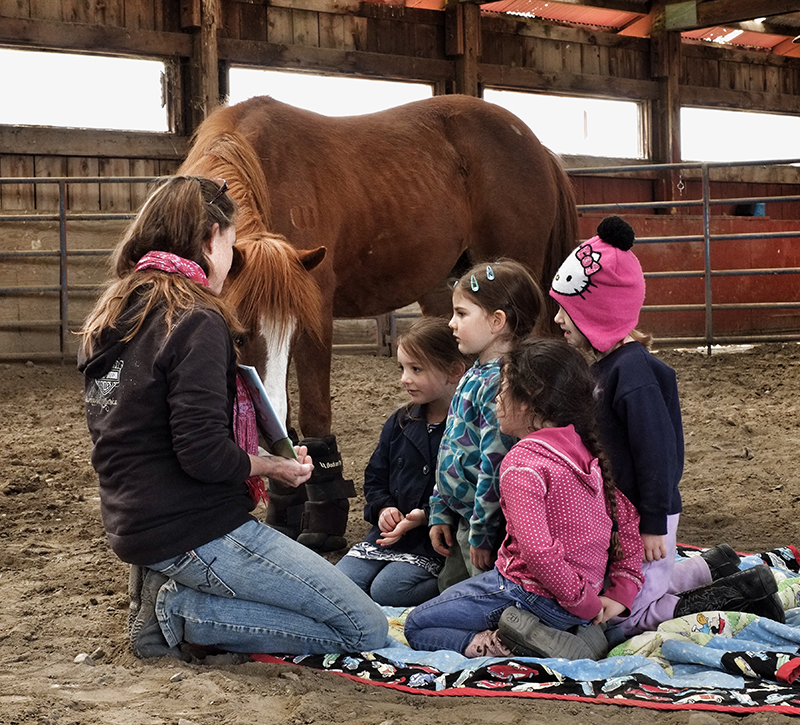 Valentine loves story time.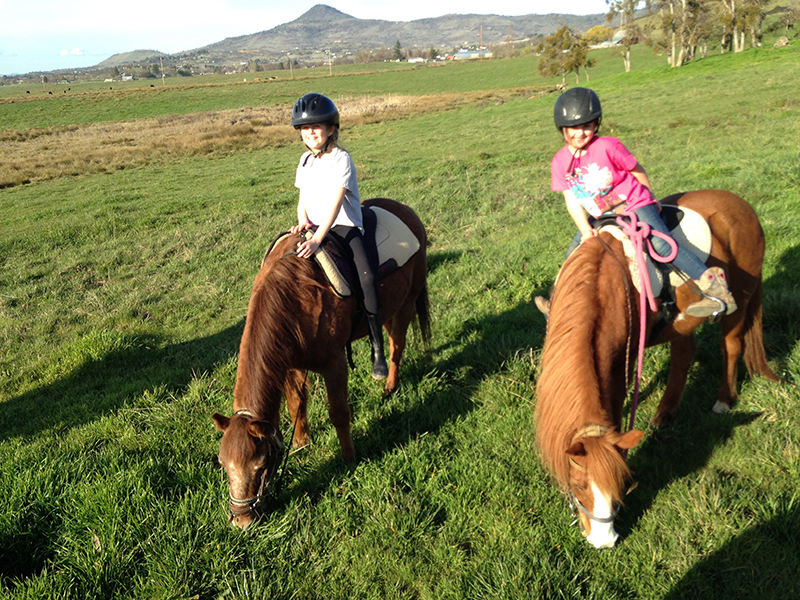 And trail rides with snack stops!
Can You Guess Valentine's Favorite Treats?

Tap the apple to learn more.
Valentine's Favorite Treats
Apples
Oats
Red Licorice
Carrots
I'll Scratch Your Back If You Scratch Mine
---
Do you ever have an itchy spot on your back that's hard to reach? In this video Valentine and Buster are grooming each other to get rid of itchy winter hair.