Get to Know Trixie!
Breed: Miniature Horse & Shetland Pony
Height: 9.2 hands | Color: Chestnut Pinto
Personality: Sweet, Spunky, Mischievous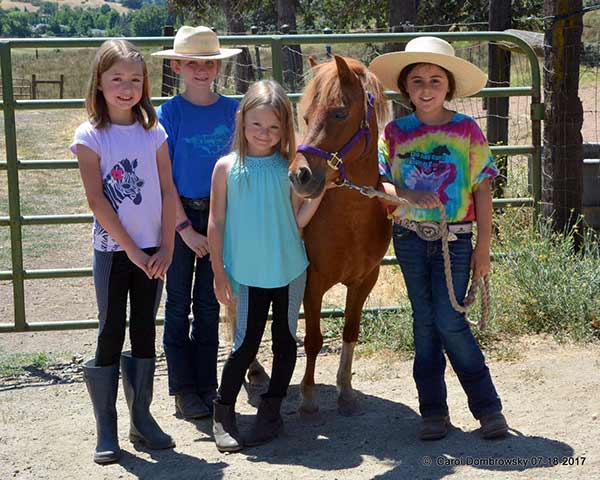 Trixie is a cross between a miniature horse and a Shetland pony. This means that one of her parents was a Shetland pony and one of her parents was a miniature horse. Although Trixie is indeed very small, she's stockier (heavier) than most miniature horses.
Trixie and Her Big Friend Huey
Trixie, is the star of her very own book called The Smallest Horse. In the story, Trixie worries that she doesn't have an important job like the big horses. Do you think the storybook Trixie and Huey look like the real life Trixie and Huey?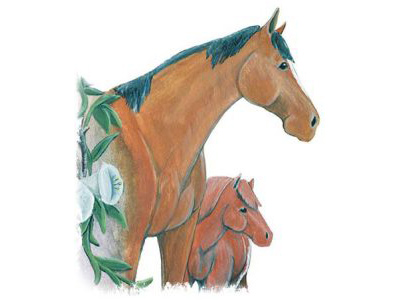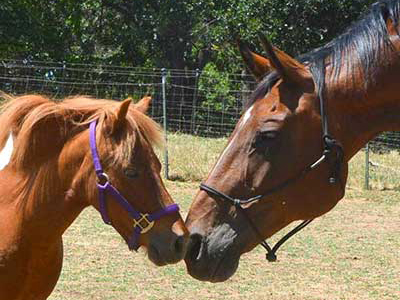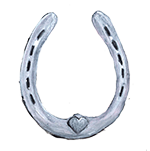 Videos About Trixie
We made some videos about Trixie so you can learn all about her. If you still have questions, please fill in the form at the bottom of the page and we'll be happy to answer them.
Can you guess Trixie's Favorite Snacks?
Tap the carrot to learn more.

Trixie's Favorite Snacks
Blackberries Carrots Apples Peppermints