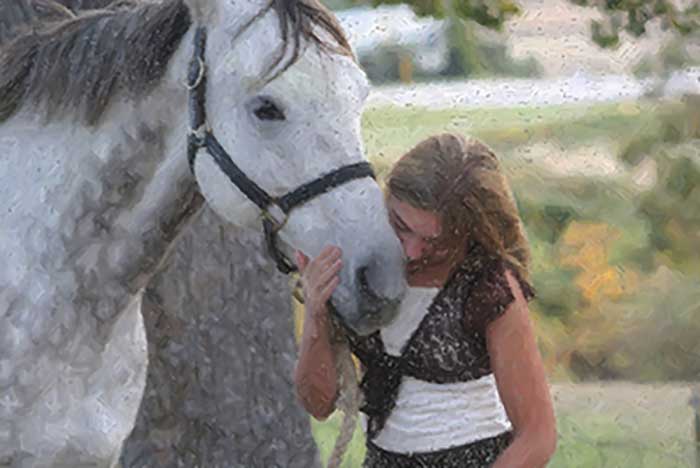 ---
The desire for a horse or pony is one of childhood's most enduring fantasies.
Pony Dreams aims to give all children who dream about ponies an opportunity to indulge in and learn from their equine-inspired imaginations by connecting them with real horses, one story at a time.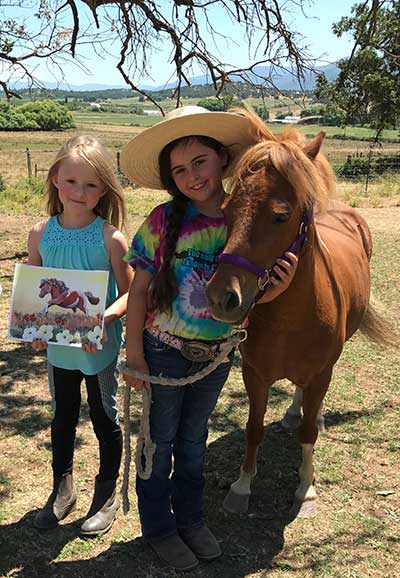 Where dream ponies are real…
All of the horses in the Pony Dreams stories are real, and they are all individuals with distinctive personalities, different life experiences and unique likes and dislikes. Each one of them has something valuable to share with our readers.
Beyond the Stories
---
For children who are fortunate enough to grow up around horses, the experience can be empowering and even life altering. A child who learns to have a respectful, trusting and compassionate relationship with an animal that weighs 1,000 lbs or more learns an untold number of valuable life lessons. However, horses are complex animals physically and emotionally, so in addition to our stories, we're developing an educational curriculum that starts with the fundamentals and expands to accommodate the needs of young equestrians who want to learn more.
We hope to become a valuable resource for youth who own or ride horses (and their parents) and want to learn more about to be true partners to their equine companions. In doing so, perhaps we can help improve the lives of both.