---
Pony Dreams is a place for kids who love horses and want to get connected. This is Trixie. She's the star of our first book called The Smallest Horse. If you haven't read The Smallest Horse, you can preview the story here.
---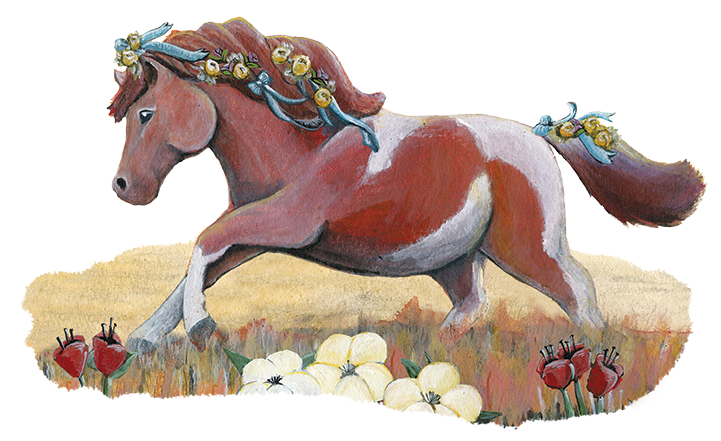 Read the First Pony Dreams Book
The Smallest Horse tells the story of Trixie, a miniature horse who worries she's not big enough to have an important job on the ranch. This heartwarming tale follows Trixie's misadventures around the ranch as she searches for her very own special purpose.
---
---
COMING SOON
Tell Us About Your Dream Pony
And You Could Win A Pony Painting by Amanda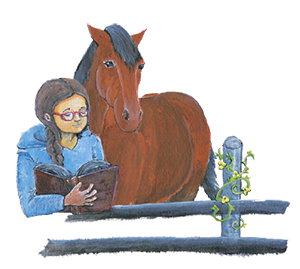 Improve Your Horse Smarts
There is a LOT to learn about horses and how to properly take care of them. If you want to master the basics, this is a good place to start. Trixie, Huey, Kestrel and the rest of the Pony Dreams herd are here to teach you what they need to be happy, healthy and good pony partners for kids and grown ups.
---