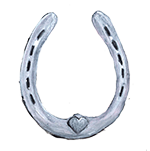 Dressage
Dressage is a bit like gymnastics for your horse. Horses and riders spend years mastering the basics and before they are prepared to take on the more difficult and beautiful movements seen at the more advanced levels. An upper-level dressage horse needs to be strong, balanced and flexible, much like a gymnast. Horse and rider need to be completely in harmony so that their movements look effortless.
Charlotte Dujardin & Valegro
Charlotte and Valegro are the best dressage team the world has ever seen. They won two Olympic gold medals (2012 and 2016) and hold the world record for the highest score ever set in the Freestyle Dressage (93.85%). Valegro was 15 in the video below. His barn name is Blueberry and he is now retired from competition.